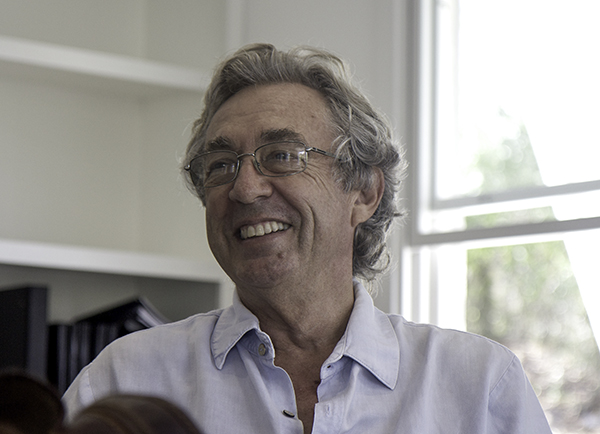 Andrew was born in Solihull, England, in 1951. He began his architectural studies at Edinburgh University and then moved to the Architectural Association in London where his tutors included among others Rick Mather, Sue Rogers, Alan Colquhoun and Rem Koolhas. In 1976, he set up in practice as Goodenough & Crump in Fulham and spent three years working mainly in residential and studio conversions.
In 1979 he decided to take some time out and sailed across the Atlantic, landing in Antigua in 1980. Having spent a year cruising and working in Haiti, he returned to Antigua and slowly established his own practice. In 1983, he was commissioned to undertake an expansion project for Curtain Bluff and overnight five young Antiguan draughtsmen were employed, three of whom are still with the practice which now numbers twelve.
The main focus of the practice is residential and "boutique resort" work.